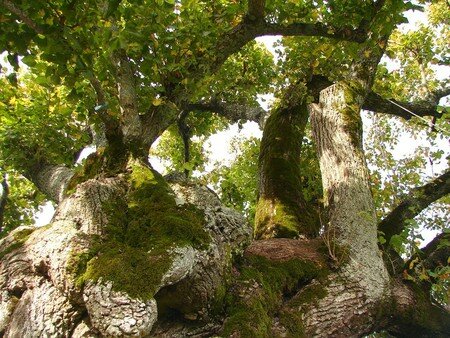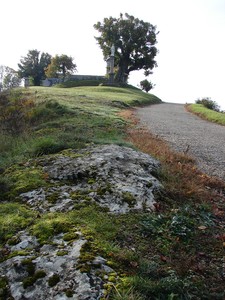 On the road… Another Sully, as splendid as the first. the site is incredible, sight on the Alps and the Mount Blanc. The church is drawn up with the point of a mountainous bar, and the wouivre can be given some to heart-joy…
Small village of the bas-Bugey, Innimond is located at the south-eastern point of the plate of the Wood of Morgne whose edge Is (cliffs) dominates the villages of Appregnin and Ambléon and further Belley. The borough was destroyed by a fire in 1852.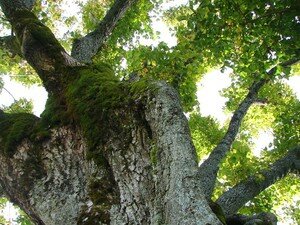 There was here a strengthened priory founded with the XI ème century by the abbey of Cluny. The church prieurale the St. Lawrence (to 909 m of altitude) only in fact report.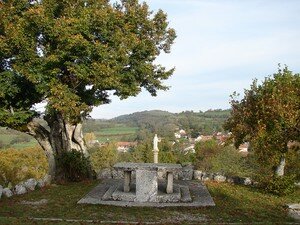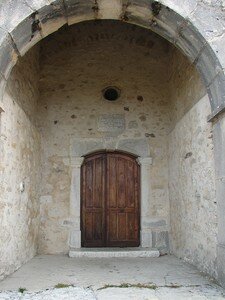 Its coupled bell-tower is of the XIX ème century, the nave is Romance, a Gothic wall of the XV ème, and apse XVII ème shows the stages of the successive restorations.
Inside, old furnace bridges, statue of holy Anne of the XVII ème, grid and reliquary of SAINT LAURENT. but unfortunately, once again, carries closed….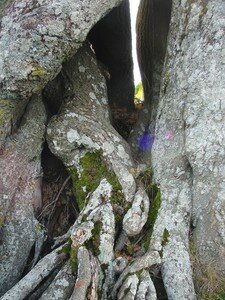 The tree acts as guard.