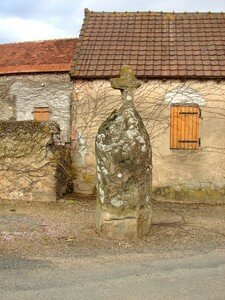 Easy to find, the menhir is in the borough: it measures nearly 2 m height and is surmounted by a cross since the XVIIème century.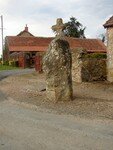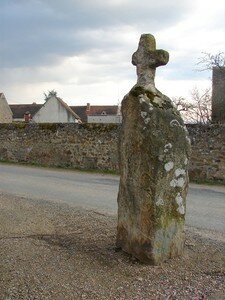 (Many stones were christianized at the Average Age and at the time modern, to drive out the last traces of paganism).
The parish was mentioned into 802 (restored with the abbey of Saint-Denis) and became then possession of the abbot of Saint-Cyran-in-Bresne until the Revolution.