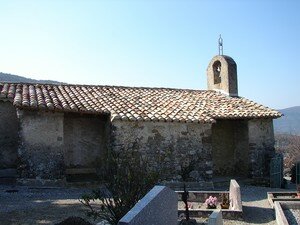 Our-lady of Béconne to the Rock-saint-Secrecy is also called Notre-Dame of the dent. With the Middle Ages, it is the seat of a parish of the diocese of Die.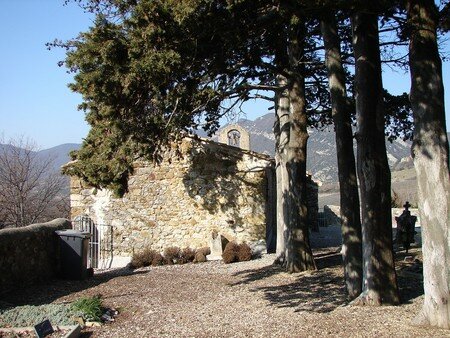 The church is surrounded by a cemetery and offers a remarkable sight on the ruins of the castle of Béconne. Considered for its miraculous cures, it became a place of pélerinage: many a ex-votos is deposited there.
The church dates from the XIV ème century. The single nave, decorated in the east and north with one liter funerary to the weapons with the Lords with Vesc, is covered with a Romance vault in cradle.
With the XVII ème century, the building increased St: one adds side chapels to it and one takes again the chorus. The apse presents from now on a flat bottom and a vault out of full-swifter painted in blue.
It makes 16 m length, 4,25m broad, and 4m top. In the side chapel of right-hand side a primitive statue of the virgin, known as miraculous is. Unfortunately the church was closed when I arrived.