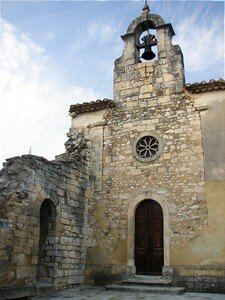 Solérieux is only one very small village made sleepy with the sun, posed in a plain, which gathers some beautiful houses, of the barns in ruin and some farms still in life.
Isolated and far from the large axes, agricultural and without claim, one would forget it if it did not conceal a rare pearl, the church Saint Raphaël.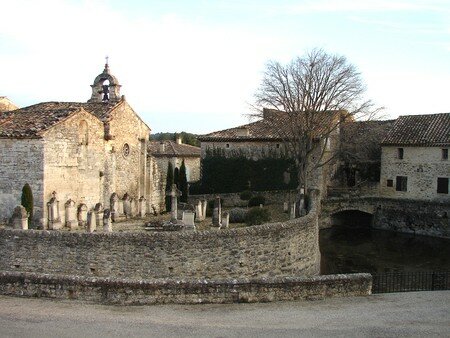 Founded by Templiers, this church is a wonder of the wonders, a pure Romance style of Provence of the XII ème century, without any addition nor modification. It was built at some distance from the old village strengthened for a long time abandoned on the hill.
The nave, destroyed, is occupied by the old cemetery. This church depended on the chapter of the canons of the cathedral of Saint-Paul-tois-castles.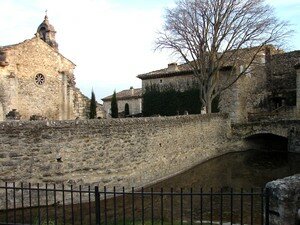 Built in a superb stone become gray with time, it is drawn up in the middle of the fields of lavender, proud and noble, admirable of harmony.
With its feet, a small water level surrounded by dry stone walls of a superb color pale gray, supplements the unit.
http://www.provenceweb.fr/f/drome-provencale/solerieux/solerieux.htm