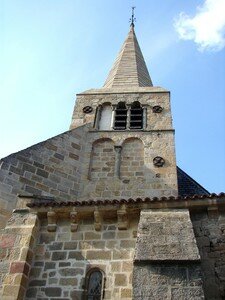 Gipcy has a Gallic ethymology. The parish of Gipcy belonged formerly to the diocese of Bourges and depended on the abess of saint-Menoux.
Built out of sandstones which vary yellow with the gray, it consists of a long nave of six spans with barrel vault broken supported by beams.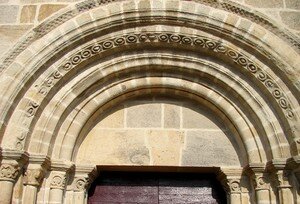 The church is finished, without transept, by an apse in hemicycle. It was with the Middle Ages a priory Benedictine, not far from the abbey of Grandmont, strengthened in XIème century. At the XVIIème century, a pélerinage was still in force there.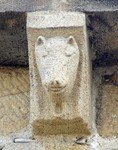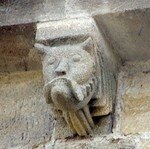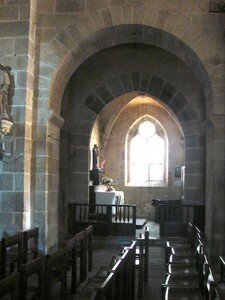 The church is sold with the revolution like national good and was restored at the XIXème century. The bedside of Romance time is then prolonged of a span and a absidiole. The sacristy is built and a frame comes to replace the collapsed vault.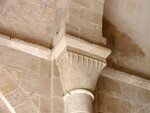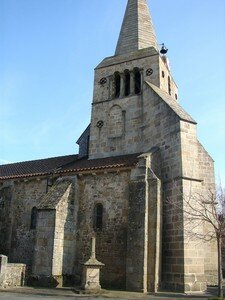 With the origin, it was undoubtedly decorated with murals. The gate in semicircular arch is surmounted by an archivolt with four curves which fall down on carved posts and pilasters. Above the square bell-tower rises an octagonal stone arrow. Arched vaults of warheads are added in XVème century. One finds concise signs on the frontages.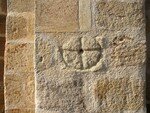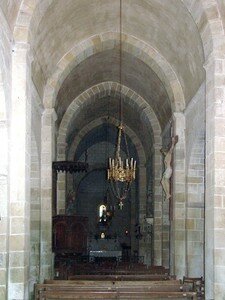 In the nave of the church, the Romance capital presents, under a line in tooth of saw, a decoration of blind arcades. This building presents the usual plan of the Romance churches bourbonaises. The central nave, arched in cradle, alongside of two collateral and is deprived of transept.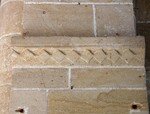 The baptismal funds are embedded in the wall of the right side of the church. The central face presents one ecu mutilated and illegible surrounded by blind arcades. the side walls are not decorated. This stone element perhaps a re-employment. It dates from XVème century. The lid, more recent, is out of wood.