Beaune-d' Allier comes from Belna, (quoted under the name of Belna in 1394) of the name of Belenos (Gallic god), unquestionable site of a temple with Bélénos and Minerve on a source with the site of the Saint-Porcien vault.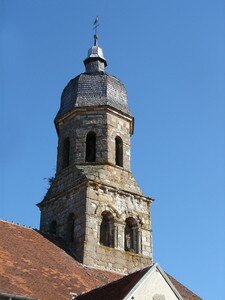 The Saint-Aignan church lost with the wire of the centuries its primitive aspect (Romance style auvergnat). It dates from XIIème century for the nave, of the enlargings took place in XVIème century and the XIXème century.
The Saint-Aignan fountain is also a christianized Gallic crowned source which cured the ocular diseases.

Aignan was born in a noble Christian family, refugee in Vienna. Young person, it was made hermit in a cave of the area, then it was placed under the control of Saint Euverte, bishop of Orleans. He was abbot of the monastery of Saint-Laurent-of-Orgerils then succeeded Saint Euverte into 391. He saved his city besieged by Huns of Attila. Many miracles were done on its behalf.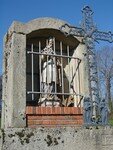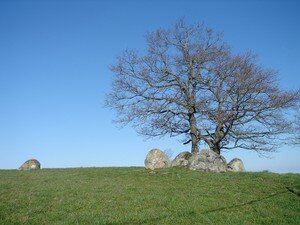 While arriving on Beaune, in a field skirting the road, a door of life awaited me. A little further, an alignment megalithic jumped me to the eyes. It is not indexed nowhere…