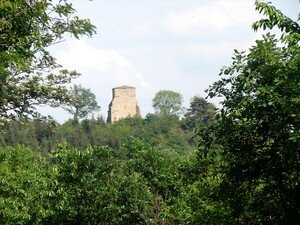 The vault of Saint Bonnet, XIIème century, was a place of pélerinages for the cure of the drop and the headaches.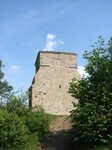 The bell-tower, very massive, rests on gantries in semicircular arch, integrated in masonry. Two Romance capitals decorate the door of entry.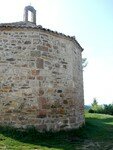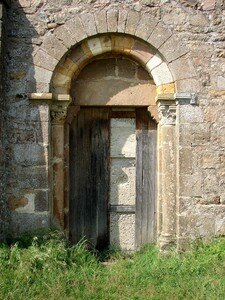 The church is with the abandonment, the openings are condemned by grids which make it possible to see the disaster inside. The door of entry is even built.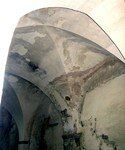 Two roads lead to the headland where the vault is established.
One, while leaving on the line the carpark, broad, shone upon, curves around the hill on several kilometers.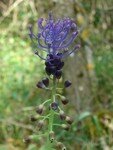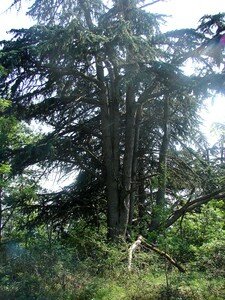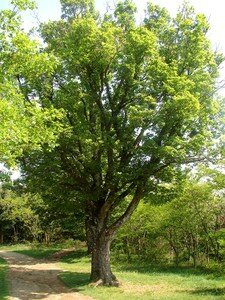 The way easy, is well maintained. Two splendid trees keep the entry of the last rise to the sanctuary. A oak and a cedar.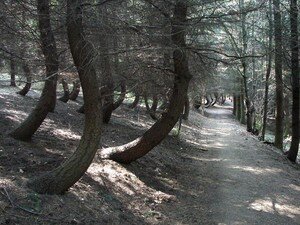 The other, while leaving on the left, enters a rather dense wood of twisted fir trees. There, not of light, a dark and oppressive atmosphere, but the way is right and flat and carries out directly and without turning to the vault.

Dry way, wet process?
Curiously, of the bees chose a hole in the southern wall of the vault to elect residence, as on the northern wall of the church of Rooms-Arbuissonas…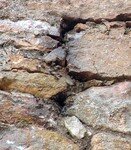 http://www.rhonetourisme.com/site/page_main.asp?ContentID=43&FromContentID=61&VersionID=1&isRub=2