Florence (in Italian Firenze) is a town of Italy, capital of Tuscany and chief town of province. Located at the foot of septentrional Apennin, it is crossed by Arno.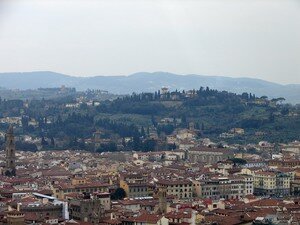 The site was occupied as of the prehistoric time, as proves it some discovered.
Towards 200 front J. - C., the Etruscan city of Fiesole melts a colony. At the time Roman, this one becomes Florentia, a garrison town protecting it via Flaminia which connects Rome to the north of Italy and Gaule.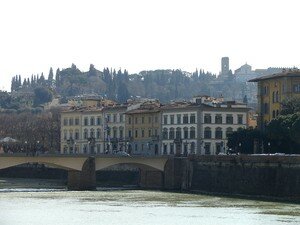 The foundation of Florence thus dates from the Roman time, in 59 front J. - C. In the oldest part of the city, one can see the traces of this Roman occupation, when the site was a colony of César. To be defended, the city was built inside the junction of two rivers: Arno and Mugnone, where the first populations had been established.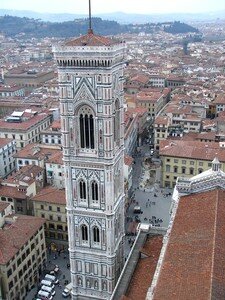 Of rectangular plan, it was locked up inside walls, a 1800 meters length. Delimited space, like all the cities rested by the Romans, is characterized by right streets which cross with right angle.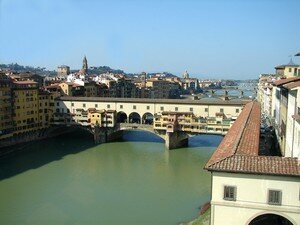 The two principal roads lead to 4 doors and are rejoingnent on a central place, Urbis del Forum, today Piazza della Reppublica, place which was then left with the Curia and the Temple built in the honor of the Triad Capitoline (Jupiter, Junon and Minerve). The archaeological lucky finds, mainly made during work "having given a new life" to the old urban centre, made it possible to identify the remainders of important infrastructures like the Temple of Iside, on Piazza San Firenze.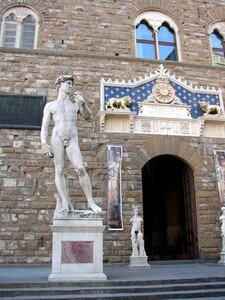 At that time, Arno was not inside the walls of the city; it was a river port, which represented a very important infrastructure for the bus city at the time Roman the river was navigable from its mouth to its confluence Affrico, upstream of Florence.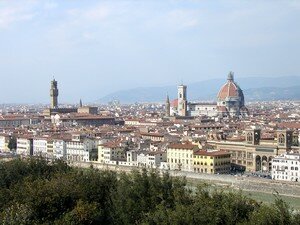 The first indices of the naisssance of the Christian religion speak about the worship of the Lorenzo senior and of Holy Palestinian, Felicita. Thus, the first built churches with Florence were: San Lorenzo, devoted into 393, first diocese of the city, and Santa Felicita, whose origins go in IVème or the 5th century. However, the florentins did not seem to have of évèque before the end of IIIème century. The first évèque one of Florence east San Felice (Holy Felix) which took part in a Roman synod into 313.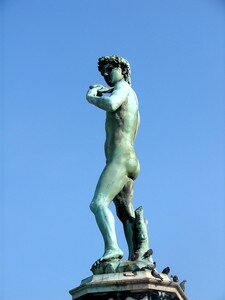 In 541-544 the new walls of the city were built, on the structure even various great Roman constructions: Campidoglio, the water tank of the Baths and the théatre. The walls were of trapezoidal form.
During the domination of Lombards, particularly after the conversion of the Teodolinda queen to the Church of Rome, several religious buildings were built including the Baptistry of San Giovans it was remakes since naturally which one can still see the foundations in the undergrounds of the church.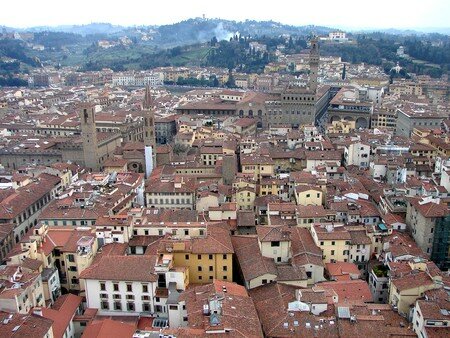 For the Carolingian period, VIIIème century, one founded a feudal system and Florence was transformed into one Told of the Empire Romain Sacré. Testimonys speak about a rebirth of the city during the Carolingienne period: in IXème century a ecclesiastic public school was born and the bridge on Arno, who had been destroyed previously, was rebuilt.
Towards the end of Xème century, Contessa Willa, widow of the Marquis of Tuscany, which had a whole district inside the walls, founded a Benedictine abbey
http://www.aboutflorence.com/florence/histoire-de-Florence.html