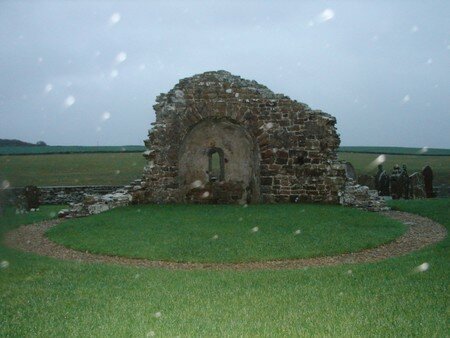 Orphir presents to us the remainders of the only round medieval church of Scotland. unfortunately, two thirds of its stones were used for construction of a new parish church, in 1757.
The church was composed of a nave approximately 6 meters in internal diameter, joined by a wall d'1 meter thickness. The church was built in 1123 and was devoted to Saint Nicholas. It takes again the plan of the old church of Holy Sepulchre in Jerusalem.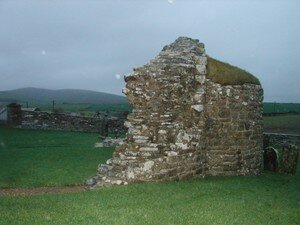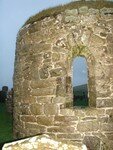 According to the saga of Orkneyinga, the count Hakon, after the murder of magnus, having remorses, made build this church? If it did not have a remorse, the simple fact that its subjects start to speak about Magnus as of a saint surely encouraged it to make concessions… It thus made the pélerinage in Jerusalem and on its return, the construction of the church started.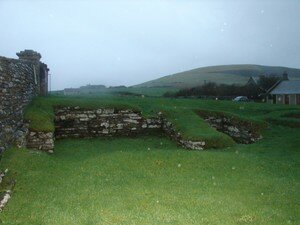 It is as mentioned in the saga as a palate of the count was held very close to the church, and that between two drinking bouts, its people went repentance inside… The ruins of this palate were discovered in 1859. It is quite difficult to think a palate in this place. It was more probably about an important farm.