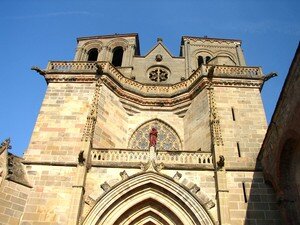 It is Aimard, ancestor of the Bourbons, who, in 915 or 920, gave to the abbey of Cluny (it even founded into 910) some goods that he had in Souvigny as well as a church dedicated to Saint Pierre.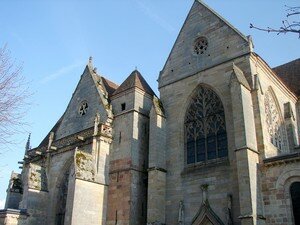 The modèste monastery, established towards 960, will connaitra a providential rise very quickly. Saint Mayeul and Saint Odilon, abbots clunisiens, died there successively in 994 and 1049.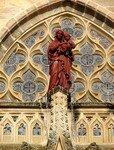 Souvigny then became one of the most attended centers of pélerinage Christian occident. Until the medium of XIIème century, whereas the power temporellle continued, the priory caused spiritual radiation very great.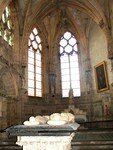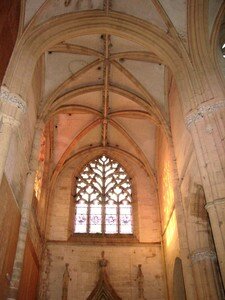 This expansion is indissociable rise of the family of the Bourbons, founders and guards of the monastery. Well quickly however, of the frictions appeared between the two capacities, and it is doubtless one of the reasons which led the lords of Bourbon, at the beginning of XIIIème century, to forsake their residence of Souvigny to settle in Moulins.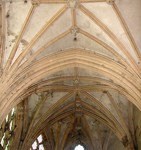 XVème century, with the Eudes priors of the Tool bag which re-established the monastic rigour, and Geoffroy Chollet which gave from the order in finances and raised the buildings, the return of the Bourbons which there establish their burial and fill their generosities the priory, raises Souvigny.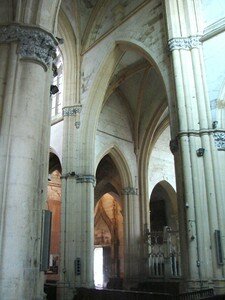 Souvigny, which had been the first capital of Bourbonnais, remained about it one of the principal cities until the XVIIIème century. At the time of the Revolution, There remain only fifteen monks. The conventual buildings are sold like National Biens. The church prieurale becomes parish. In 1991, the church finds its vocation prieurale with the installation with Souvigny of the brothers of the Midsummer's Day congregation.
The immense church of pélerinage could accomodate ten to twelve thousand faithful was altered many times during centuries. It kept a mainly Romance nave, like its bedside.