The frontage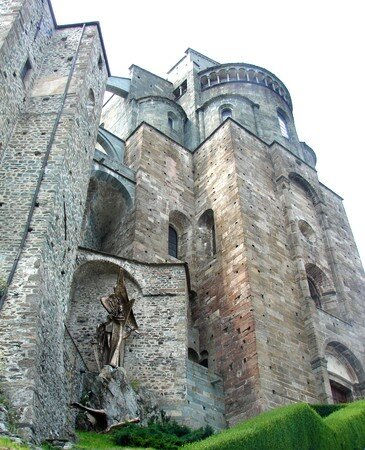 This is the most imposing and most monumental part of the Abbey. The frontage, massive, is 41 meters height. The base is 26 meters height and supports the structure of the church.
On September 24, 2005, the statue of Saint Michael Archange realized by the artist Paul De Doss-Moroder was placed close to the slope of the external staircases.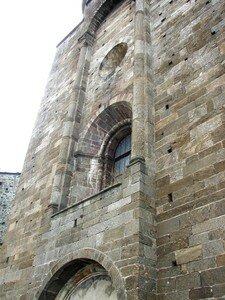 The monumental complex is characterized by a particular geometrical combination and effects of colors between the straight lines of gray iron embasement and the curved lines of the church, with its central apse and its gallery.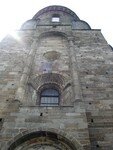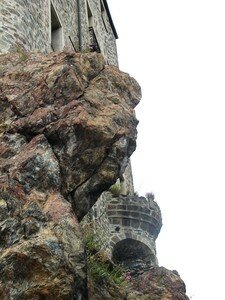 The Benedictines monks began work for the realization of embasement in first half of XIIth century, to build there, above, the large church made up of five apses.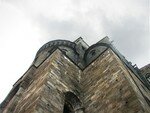 The porch of entry presents two animals to us, being held by the tail. (telluric energy going up in volutes?)
On the other side, beautiful dischargers, sign that energies can escape without accumulating(It would be dangerous for the building…)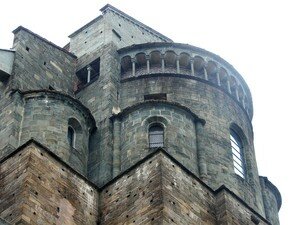 In top, this gallery counts among the most exceptional apsidal galleries of Roman art in Italy. It is located at the highest site.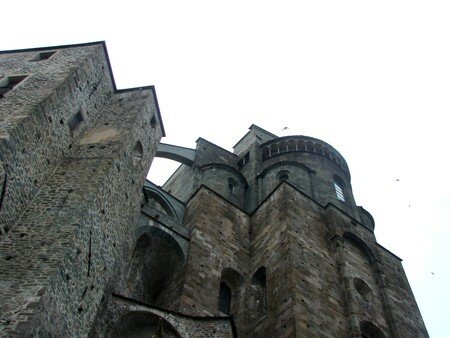 A crown of arcades (called Italian viretti) rests on 16 posts, enriched by capitals, all differents in their ornamentation. The cornice dominates the threshold of access for 41 meters.