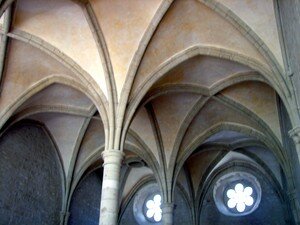 Located in the southern wing, it forms the principal axis of it. Transformed in the XVIIIth century by a middle height floor, in order to build the apartment of the hosts, this room found its primitive volume today: 24 m length, 11 of width, 9 height.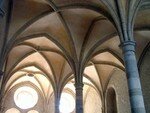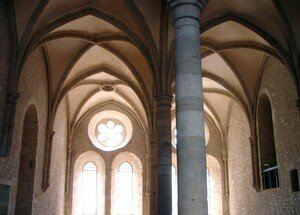 It is covered with 8 vaults on intersecting ribs whose repercussions take support on a file of three median columns. It is enlightened in the south by four high surmounted lancets of two polylobed roses.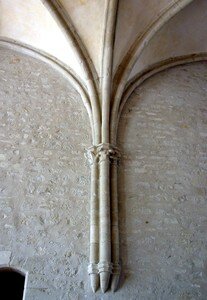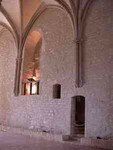 The recent restoration made possible to find the pulpit of the reader and the stone benches which run to the bottom of the walls. The oblique establishment of the southern wall is explained by the presence of the river of the fisheries, filled since the XVIIIth century. At the beginning, the refectory communicated with a shaven kitchen in 1725.