Outarville is a city of 750 inhabitants. Located in Beauce at 20 km in the West of Pithiviers, it is bordering the Eure et Loir. The St. Lawrence church was remade in XVIIth and was restored at the XIXth century. Registered with the additional inventory of the historic buildings, it has a before-porch of XIXth, which shelter a Roman gate with semicircular arch, its bell is dated 1656.
It is the third church of Outarville. The first was built during the XIIth century. The cemetery was joined there, in the south, where the place of the market is today. The second church was built arond 1400 per Jean II Le Vannier. It was burned in 1567 during religion's wars. The third and actual one, was rebuilt by Galéas de Frétard, lord of Outarville.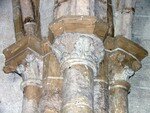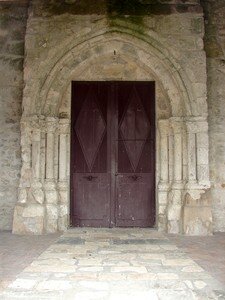 Turning around the church, one discovers indeed various elements which correspond to various times: the porch testifies to the most recent work and evokes the beginning of the XIXth century. Under the porch, the gate was build in the XIIIth. Six columns support capitals.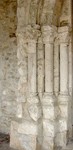 The Northern wall is oldest. The East pinion present a triplet, the window of the medium surmounts a small buttress. The Southern wall shows the trace of an arch. The bell-tower is a solid square tower. This kind of turn is seen in all Beauce exposed to the wind. In 1937, the old tiles punts composing the cover, were replaced by slates. In 1968, the old rough coat of pink color was pickled. The stones were then rejointed, which restored at the building its first character. In the same way, the white enamelled dial of the clock, on the Western pinion was replaced by a simple gilded metal circle.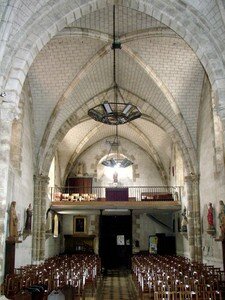 The XVIIIth century left us two wood statues: SAINT LAURENT and St Jean Baptist. The XIXth century saw building the platform and opening a window in the southern wall. In the XXth century, the chorus was refitted about 1930. In 1963, the grid of this chorus was re-used to constitute a door closing the lower part of the bell-tower. The furnace bridge leaned with the East wall, as well as the retable were removed.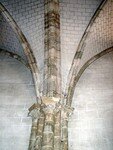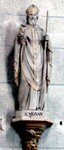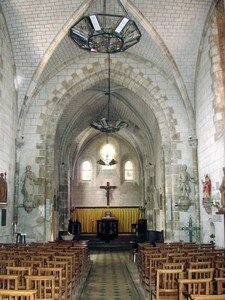 A furnace bridge "facing the people" was installed on a wood estrade which covers the stone steps. this church was built on an old crowned templar line. One notices out a keystone with a significant cross. The church is remarkable for the progression of energies. One can feel the traces of an old megalith, probably located under the Southern part of the building.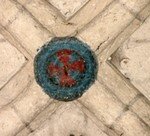 http://beauce45-catholique-orleans.cef.fr/Html/eglises/outarville.htm