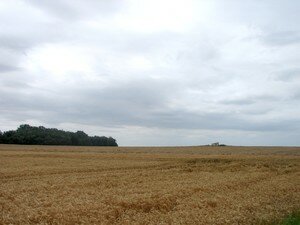 Andonville is a french little town located in the department of Loiret (45). Its church, built in XIVth century, under the term of Saint-Pierre and Saint-Wolf, was in the beginning a castral vault. It was included in the strengthened enclosure. A kind of crypt or vault, in the undergrounds, contains the tombs of the lords of the place. One still finds remainders of foundations of the castle, destroyed in the XIXth century, and an enclosure.
Actually,the pilgrimage of Saint-Wolf is still attended. Near to the village, one finds the sources of Juine, Fountain and Saint-Jacob.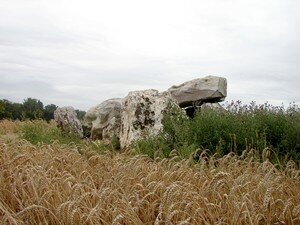 A little further, by the road of Annemont, 600 meters in the south of the borough, is drawn up a stone, the "Pierre-clouée", or Clouet, also said Pierre Koraïre. It is a dolmen dated from the Neolithic era, classified historic building since 1992. It has more than 6.000 years.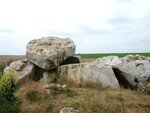 In the middle of the fields, it was, according to the legend, the place of appointment of the Gallic chiefs of the vicinity.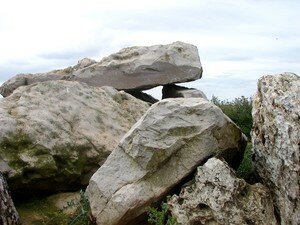 Formed of several blocks of sandstone, it presents on one on its sides, the grooves of polishing machine. Its flagstone of cover was broken in three pieces.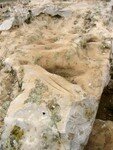 On one of the stones, several cups were dug. Deepest in top, then a series of smaller others communicating between them. In the bottom of the stone under the dolmen, one can see a hole. With which ritual this stone was used?