dedicated to St Valérien, martyrized in Tournus in IIème century, with half-buried because of the slope of the ground, it serves as sitted with the bedside of the church. One will notice the characteristics of voûtement, realized in a kind of concrete coarse and left gross dismantling, heritage of the techniques of vault préromane.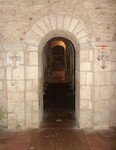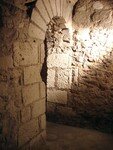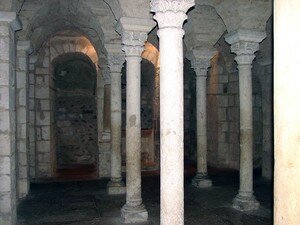 The chorus of the crypt is decorated with columns of XIIème century. The central vault shelters the supposed sarcophagus of Saint-Valérien.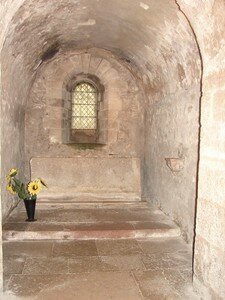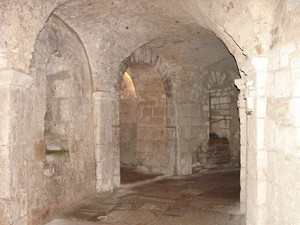 The crypt reproduces the plan of the chorus. Several orthogonal vaults, arched in cradle, come to be grafted on the déambulatoire. Many frescos there are found.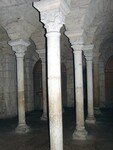 The central part of the crypt is almost entirely isolated from the déambulatoire by a thick wall. Some curved arcades make it possible to penetrate there. This space is divided into fifteen small arched spans of edges by fine columns.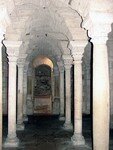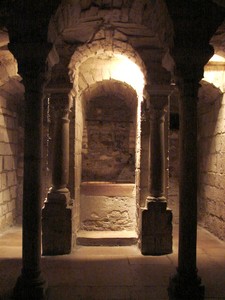 In the western part a well, framed by two columns bent with the vegetable capitals is placed.