Ruins
From the terrace of the church, the imposing ruins of the large monastery built between XIIth and XIVth century are offered to the sight. It is here, which during centuries, the old fortress of the Ligurians drew up, then the Roman castrum. It is the part of the abbey which occupies greatest surface. It extended in direction from the North-West on nearly 50 meters. the powerful arcades recall that this part of the monastery had the capacity of reception necessary for a great number of monks.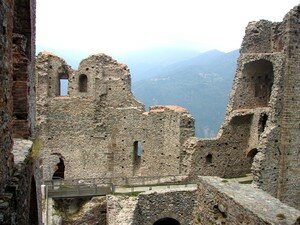 The high walls, the arcs, the pillars and the weepholes are all that remains of this imposing building on five floors which finishes at the edge of the chasm of the mountain with famous Tour of Beautiful Alda.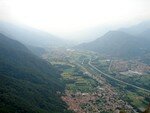 The tower can be seen by far since it is isolated from the remainder of the monastery. According to the popular legend, Beautiful Alda threw tower to escape a group from mercenaries and left there unscathed. When it however decided to be thrown again, this time by vanity and for money, it was crushed against the rocks of the mountain. Hold, that points out a similar legend to me which occurred to… the vault of Saint Michel d' Aiguilhe.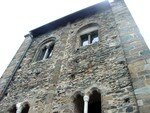 Stages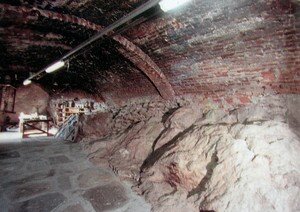 Church, a staircase takes us along towards the third stage, and the workshop. It is the level of the old monastery, on the Southern and Western side, which is still occupied by the Rosminians fathers. The workshop is a characteristic part, with a barrel vault of bricks, blackened by time and smoke. One made there maintenance work of the tools or one artisanalement created new manufactured goods. A forging mill is at the bottom of the part.
We find many similar buildings. The structure of the rooms is pressed on the hard stone. In this part, rooms of the old claustral part.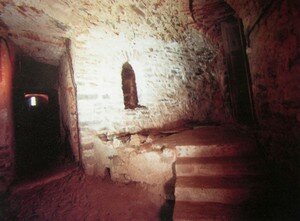 On the second floor, also inhabited by the community and called stage of the Carthusian monks, kitchen, the refectory, the wash-house, living rooms, visiting rooms, and small the cloister.

Then borrowing a staircase again, we find the first stage. There we have the library, the reception rooms, the halls, the old storeroom and the room of the files. The hall with preserved its thousand-year-old aspect with its ground in gravel and its outcrops of rock.
Outside, the old cistern, still filled up with water, and some parts opening on outside. Us here are returned with the starting point, i.e. davant the monumental staircase arriving in front of the large porch of entry.