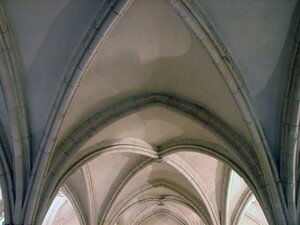 They were undertaken as of the medium of Xlème century: around the cloister, from which the septentrional gallery comes to be joined with the church (only of the four galleries remaining today), the Western wing with the visiting room (old locutorium) and the storeroom extends initially.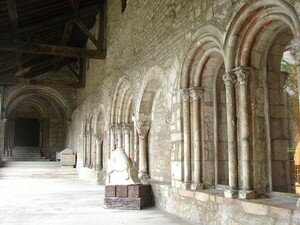 The Eastern wing, on the other hand, will be preserved in its primitive state until the end of XIème century. It shelters, since, the chapter house, rebuilt after a fire in the middle of XIIIème century.
In first half of XIIème century, the southern wing is rebuilt, sheltering the arched refectory, in which one can always admire rise. Only the old kitchen of the monks disappeared, in 1656, which was next to the refectory since the medium of XIIème century.
In chauffoir it is currently the concise museum.