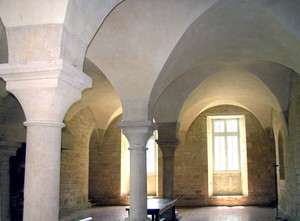 The room of the monks date from the XIIth century. This part is decorated of a chimney, perhaps added on a later date. The large windows date from the XVIIIth century.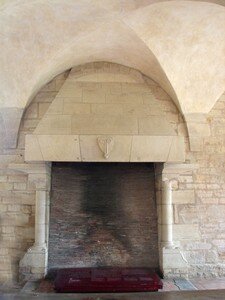 This room, very altered, preserved its groined vault. On the chimney, two leaned sticks of abbot, emblematic image of the cistercian order.
It was to be used as scriptorium.