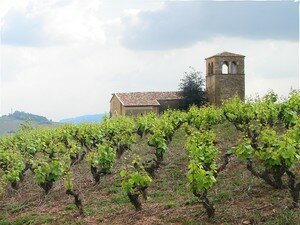 We find the trace of the village of Denicé, as Daniceus, as of XIème century.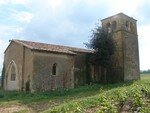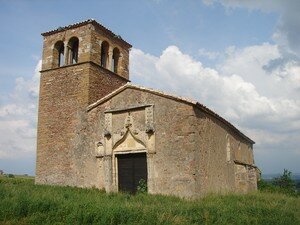 The vault of Chevesne de Denicé dates from XIIème century. It was rebuilt in XVème and was restored recently by the Catelan architect.

The decoration is of style Gothic blazing with gothic arches. It was a stage on the way of compostelle, and we find the mérelle one on the pediment.
With the corner of the bell-tower, sculptures of human heads still in good condition.